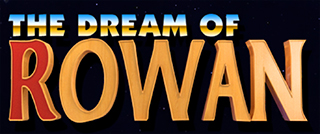 The Dream of Rowan (ECS)
Version 1.2 Avaliable as Digital Download
"The Dream Of Rowan " is a Registered Trademark of Amiten Software.
DISTRIBUTION IS NOT ALLOWED.
This Game is totally forbidden to be reproduced distribute,
copy in any media or public.
No program, document, data file or source code from this software
package, neither in whole nor in part, may be included or used in other
software packages unless it is authorized by a written permission from
the author.
Copyright (C) 2017 Amiten Software.
================

NEW 1.2 VERSION UPDATE INFORMATION

IMPORTANT!!!! ROWAN OWNERS THIS IS THE SAME VERSION YOU HAVE
ALLREADY , DONT PURCHASE THIS VERSION AGAIN. THANK YOU
================
- Improved Rowan Jump Routine
- Remove any cpu restrictions
================
II. Installation
================
Just copy the folder "TheDreamOfRowan" to your Hard Drive.
Just click twice in TheDreamOfRowan Icon.
============================
III. Requirements NEW 1.2 VERSION
============================
- ECS Amiga Computer or compatible.
- 2MB Chip RAM (1.9mb Free Required)
- Amiga Workbench 3.X
- Hard Drive
- IMPORTANT!!!
NOTE: You need 1,9 MB of Chip Ram Free for Execute this Program. if you have less that 1,9 mb Free the Game will not run Properly.
Tips to free Chip Ram: Put Your Workbench in 4 Colours is a good way to save Chip Ram.
May this help to you http://aminet.net/package/game/patch/CoolBooter1_7
IV. Contents of this software
=============================
Music/ All Mod Files for this Game / Voice Acting Files
GFX_Final/ All GFX of this Game.
Anims/ All Intro Animations of the Game.
TheDreamOfRowan Game Executable.
Read_Me_First.txt This documentation.
Manual.PDF (PDF Manual)
V. Credits
==========
Code & Directed by : Johnny Acevedo (Amiten)
GFX & Animations by: Hernan Beroldo (Hache)
Music: Fernando Oliveira (Dr. Cake) & Simone Bernacchia(JMD)
Sound Effects: Sebastian Abreu (Tacha)
voice Acting : Ariel cima Herrera & Soledad Cima Herrera.
Screen Writer : Yay Morales.
===================================
Special Thanks To:
==================================
Yay Morales,Hernan Beroldo,Francois Lionet,
Bill Winters,Anthony Becker,Seppo Seppala,
Dani Hermans,Fernando Oliveira,Simone Bernacchia,
Sebastian Abreu, Domingo Fivoli ,Daniel Gadze,
Daniel Schallock,Robert Ronck,Trevor Dickinson,Dave Haynie,
Magnus Westlund,Markus Steffan,Michael St Neitzel
AmiGamer500,Michal Bergseth,Laurent A-media,Luis Fernadez
Luismi Herrero,Sally Paula Powered,
Brian Juul Nielsen,Roar Tjorhom,Maddi MsMadLemon,
Per-Ola Eriksson,Pedro Cotter,Patrick Nevian,
Lionel GARNI,Gustavo Sanchez del collado hondarza,
Dimitris Giannakis,Tim Wacker,Virginio Vázquez Vivas,
Havard Daae,Auteri Edoardo,Sascha Steinert,
Graham Humphrey,Terry Moore,Dennis Brink,
Justin Webb,Ed Reilly,Blitskald,Hipponios,Preston Thomas
Teemu Huusko,Fernando Martin,Retro Hawk,
David Gudgeon,Dennis Frellsen,Steven Riley,
Jonathan Kay,Wayne LeMonds,James Batchelor,
Mr Crispin Tucker,Robert Gentner,Xavier-Louis TARDY,
tony aksnes,Xavier Bodenand,patrice tombolan,
Stefano Briccolani,Chris Millward,Xan Vidal,OVELIO CELOZZI
Dennis Pauler, Apollo Team, Moya jackie (Cammy),
Javier Vega Lopez,Iarla O'Riada,Christophe Lourman.
Arkadiusz Hucko,Markus Ripatti,Nathan Beckett,wolfgang Koch,
Optricon GmbH c/o Martin Schaf,Retro Man Cave,Daniel Cloutier
Swift Griggs, Hannes Badrnya, Matthew Langtry,Siegmund Kruppa,
Andre Kohl,Matthias Heydorn, Danny Smolders,Juan Hreben.
To the Follows Websites / Forums
A-Media Computer ( http://www.amedia-computer.com/en/ )
Amiga Future( http://www.amigafuture.de )
Amiga World ( http://amigaworld.net )
Amiga.org ( http://www.amiga.org/ )
Amigans ( http://www.amigans.net/ )
Amibay ( http://www.amibay.com )
http://www.generationamiga.com
https://www.return-magazin.de/
And special thanks to indigolemon for the intro
english translate help.
To all Amiga Groups on Facebook like:
Commodore Amiga, Amiga Network ,Amiten TV
THANK YOU WE LOVE YOU ALL!!!

=========
VI.NOTES
=========
FEATURINGS.
AMIGA ECS 2MB GAME CREATED IN AMOS PROFESSIONAL
100% ORIGINAL CODE,GRAPHICS,SFX,MUSIC,ANIMATIONS,VOICE ACTING.
48 COLOURS AT SAME TIME IN SCREEN
SCROLL & GAME PLAY AT 50 FPS
MUSIC & SOUND EFFECTS IN GAME.
VOICE ACTING (streaming Iff Audio in Real Time From Hard Drive)
INTRO & END ANIMATIONS BY "HACHE"
5 WORLDS + LEVEL BONUS, WITH MORE THAN 20 LEVELS.
=====================
https://www.facebook.com/dreamofrowan/
Copyright (C) 2017 Amiten Software.
Purchase
In order to download this game you must purchase it at or above the minimum price of 9.95€ EUR. You will get access to the following files:
TheDreamOfRowan0356V12.zip
8 MB
Comments
Log in with itch.io to leave a comment.
I bought a physical copy from Amedia Computer in 2018. Is this the same version?
Hi Thank you for bought Rowan ,much appreciated! , this is the same version you have but only all cpu´s unlocked on this and little Jump routine improved , if you want to test it and due you are owner of TDOF just drop me a email (amitenlabs at gmail.com) with your rowan serial and i will send you this version for free , all the best.